Casa Mariei is a holiday home in the center of the picturesque village of Skala Kallirachi. Here, you will find the best prices for accommodation for our family house.
Casa Mariei is a 60-square-meter 5-guest vacation house with 2 bedrooms, a fully-equipped kitchen, a spacious living room, a private terrace, a sea-view balcony, and a lively garden.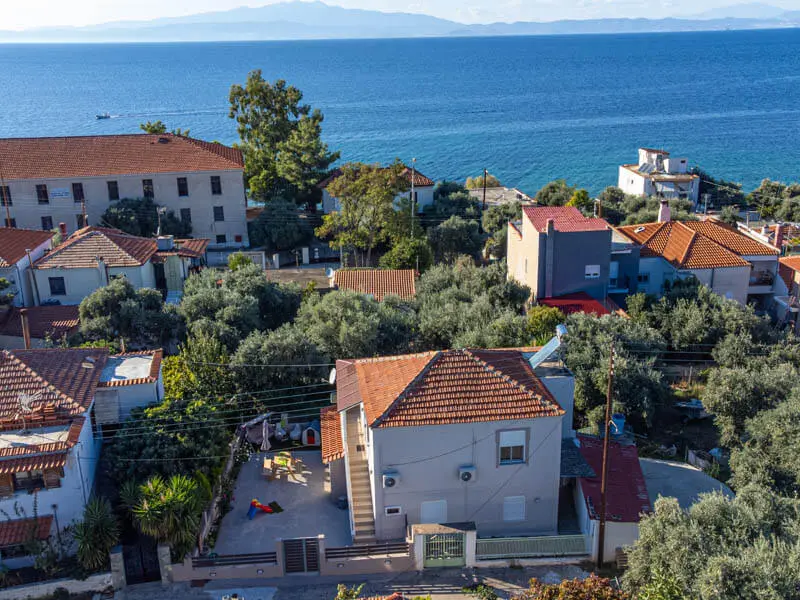 Sea View
Enjoy the view over the Aegean from your private balcony. The water is less than 100 meters away!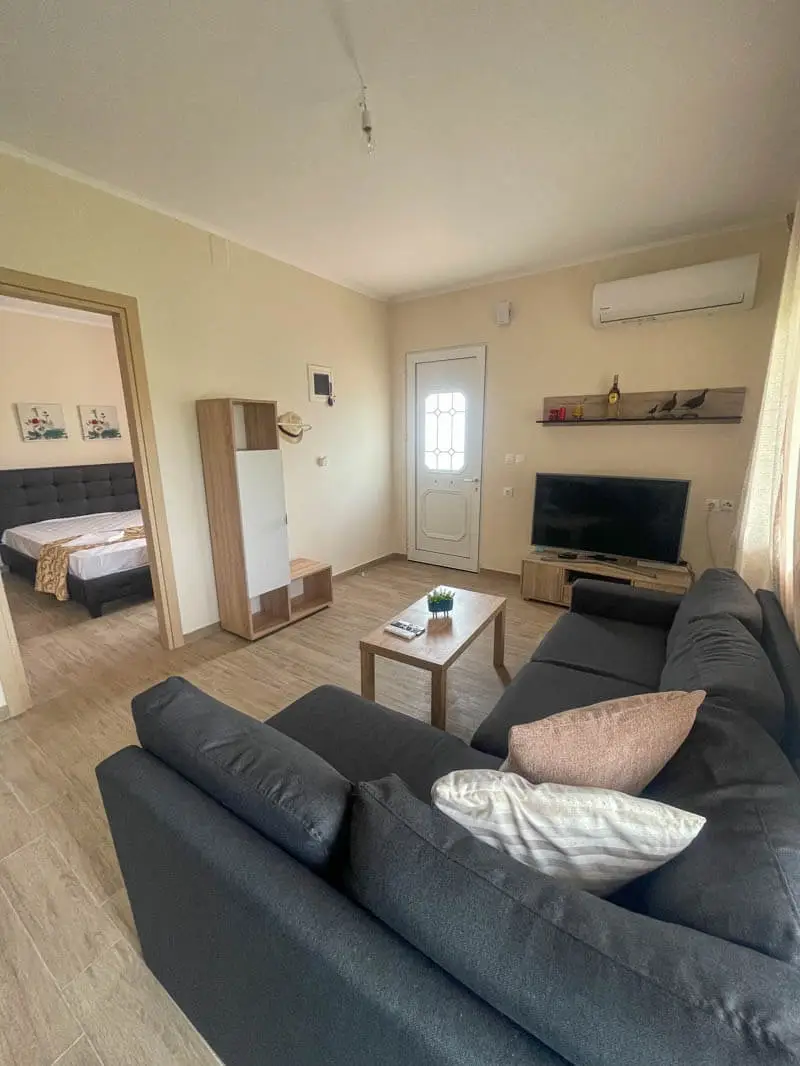 A Spacious House
60 squared meters, all for you! And that is without counting the garden and balcony. It is an ideal holiday home for two families with children.
Private Terrace
Enjoy the privacy and serenity of our comfortable terrace right next to our well-taken-care-of garden,
Ask for an offer, ideally through WhatsApp, and get the best price available for Casa Mariei. No commissions; talk directly to us! 
Fully-equipped House
Air-conditioning in every room, Free Wi-Fi, and a modern kitchen with every utensil you ever wanted for your holidays. Let alone the private terrace and balcony.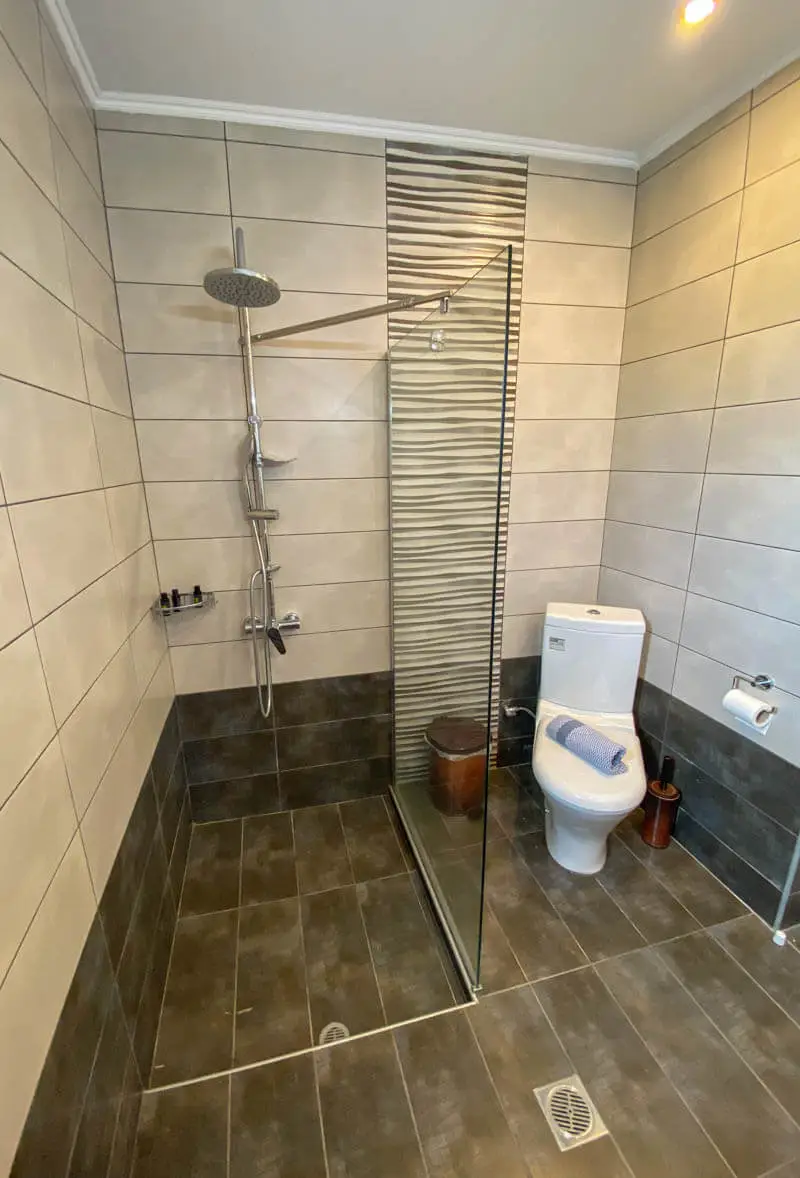 Private Bathroom
A modern spacious bathroom with shower, toilet, hairdryer, and free toiletries.
Spacious Living Area
A modern dining area with a sofa bed, flat-screen TV, air conditioning, heating, fire extinguisher, office desk, and a shoe rack!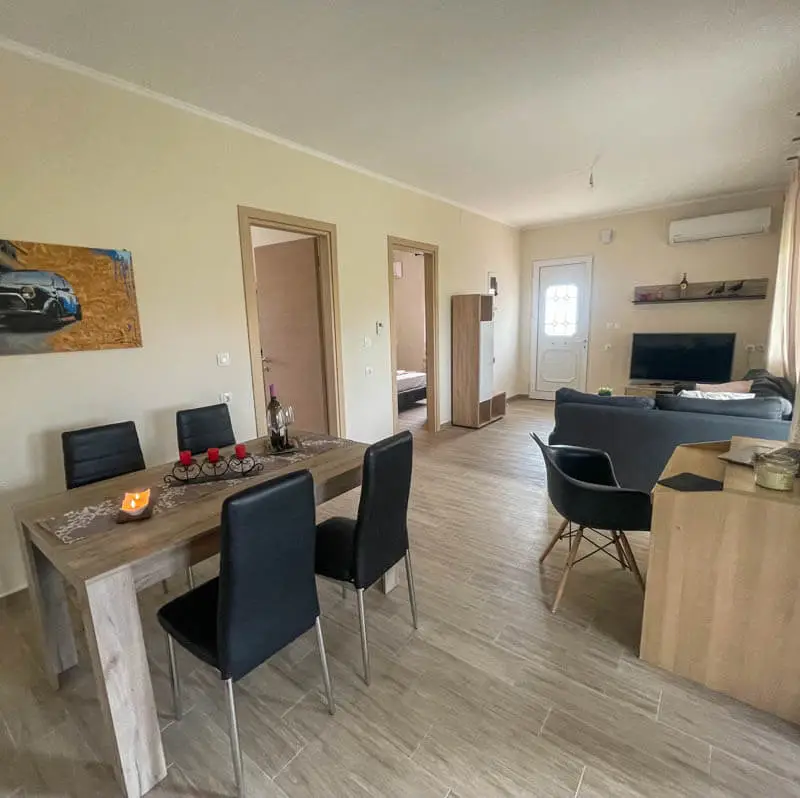 Have a question about Casa Mariei? Check our Frequently Asked Questions, and if you can't find it an answer, feel free to send us an email or use this contact form:
In our fully equipped kitchen, you will find an oven, electric kettle, refrigerator, coffee machine, toaster, stovetops, and a spacious dining table, ideal for your breakfast.
"Excellent accommodation! The owners are very nice family! They are very welcoming, helpful, always available and try to do all the best to make your staying there comfortable."
"The house is clean, modern with more facilities than needed and enough for two family with children. Quiet location, enjoyable for family relaxing vacation!"
"Was my first time, and really liked it. Was a nice vacation. The property is great."